• Coronavirus • EventMarketing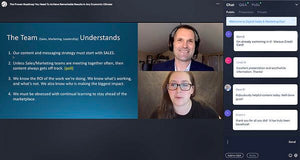 I currently have seven virtual events on my calendar within the next two weeks.  Being able to attend so many is really cool. There's no need to fly, book a hotel, or technically "miss work."  (Though I don't recommend multi-tasking work and attending a virtual event. You will definitely not get the most out of them this way.) However, I am finding there are already more events than I can possibly make time for and no real way to guarantee they will be of any value.  Many companies are jumping on the virtual event bandwagon and most are doing virtual...
---
• Arts • Coronavirus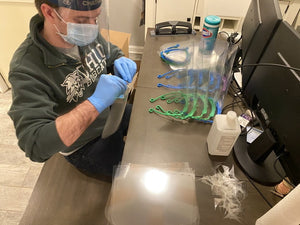 Courtesy of Chris Young At the end of March, Centenary Stage Company's two 3D printers sat unused in storage. The theater company, located on the Centenary University campus, had recently purchased the printers for prop fabrication but didn't have an opportunity to use them for such due to the Covid-19 shutdown of nonessential businesses. But since the beginning of April, the printers have been running almost nonstop. The general manager of the Hackettstown theater, Chris Young, teamed with his brother John Young to launch a face shield–creating initiative. After learning about the lack of personal protective equipment (PPE) for health-care workers, John, who...