• FreePrintables • MostPopularPosts • Pre • Summer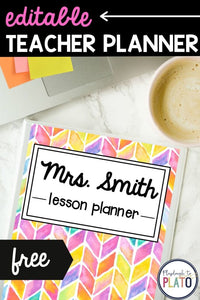 Snag your set and then hop over and request your invite to our VIP teachers' club, The Plato Pack, so you can get 24/7 access to THOUSANDS of playful, ready-to-use centers, teaching tools and trainings that will help you have LESS stress and MORE progress this year. Teacher Planner Covers Inside the colorful lesson plan book, you'll find eleven bright and bold covers. Pick a favorite, click the grey text box to type in your name, and print it out. Easy peasy. Organization Pages The teacher planner also includes tons of sheets to keep you super organized from day one. And...
---
• Appetizers • Dip • Spring • Summer • Vegetarian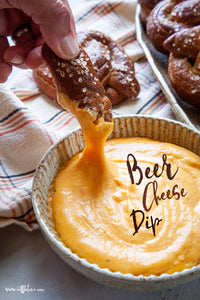 Jump to Recipe Though I've talked about my obsession with pretzels here on my blog, I don't think I've mentioned how I also have an equal amount of love for thick cheese dip. Especially when it's in combination with soft pretzels or smeared on a soft pretzel bun. If I'm at a pub (which is fairly rare nowadays, but it still happens) and there is an option for soft pretzels with cheese dip, I will order it. It doesn't matter what else is available. We're getting the pretzels with cheese dip. Making your own beer cheese dip at home is...