• Kids • KidsOrganization • Organization • Printables • Uncategorized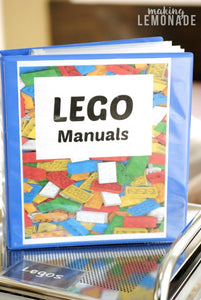 You'll save space and keep your manuals safe too. If your family is full of LEGO builders, then check out these fun and helpful ideas. This LEGO organizing solution will help your family keep their bricks separated and organized for faster building. Then, store the cute Minifigures in the DIY LEGO jar so you can find them when you need them. Whether you are on the "paper" part of your KonMari decluttering spree or you are looking for a way to preserve your LEGO manuals so they are easy to find, I have just the hack for you! Yes, you...
---
• LivableSolutions • OrganizedPaper • PaperOrganization • TicklerFile • Uncategorized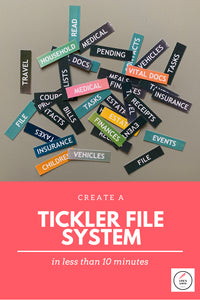 A tickler file system is simply a way to corral papers into simple categories for quick reference.  Most common tickler files are file folders reachable on your desk top.  Everyone has their own custom needs for categories, but most paperwork should fall into the following categories: File Tasks Pending Contacts Events Read Household categories are also popular to help manage every day papers or tasks that must be acted upon: Meals Recipes Lists Receipts Coupons Bills Life's Lists Tickler File System Another popular way to use a tickler file system is to organize paperwork by month.  I like this system...