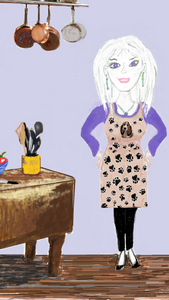 I was watching a cooking show recently and got excited to try cabbage rolls. There are some great videos out there on social media too with step-by-step instructions. It's a bit time consuming, but well worth the effort. You have to work in stages. If you've never attempted this before, don't be intimidated. It's not hard, just a little time consuming. If I can do it, you can! Ingredients: Cabbage sausage hamburger meat 1-2 eggs spaghetti sauce chili garlic sauce mushrooms yellow onion garlic spring onions grated cheese butter or olive oil Sorry I don't have exact measurements — I'm...
---
• AmazonPrime • BackToSchool • Hacks • HomeHacks • OfficeSupplies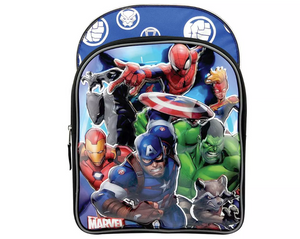 Back-to-school season is one of the best times of the year for students and parents alike. There's so much that's new, so much possibility for the year ahead and this year in particular, it means a much-needed break for parents who've been holding down the fort at home. When you're a student, the start of a brand new school year means many things — anticipatory energy, sometimes dread, and shiny new binders. For parents? Usually it comes with a big bill for school supplies, new outfits, backpacks and more. Thankfully, there are plenty of back-to-school sales from top brands looking...
---
• HoneyMustardMiniMeatloaf • MiniMeatloaf • Recipes • SheetPanDinner • SheetPanMiniTurkeyMeatloaves
I previously made a similar recipe to this – my balsamic turkey meatloaf sheet pan dinner – that one was such a hit with my family that I figured I would create another similar one!  You can pick your sides and make everything on one pan (I like to use these pans) but any sheet pan will work! What ingredients do I need to make sheet pan mini meatloaves? Ground chicken – you could also use ground turkey or ground beef Egg – serves as the binder to hold everything together Panko breadcrumbs – I like to use the Italian...
---
• Email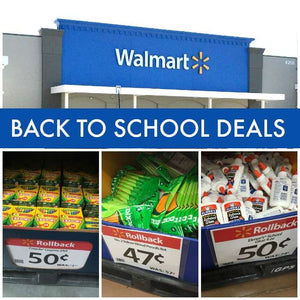 Walmart Back to School Deals & School Supplies Sales on Backpacks, Lunchboxes, Laptops, Computers, and More Updated Weekly! Walmart Back to School Deals 2021 The Walmart Back to School Deals 2021 are one of the best ways to save on School Supplies this year. I will be updating this list with all the best Back to School Deals at Walmart each week. Walmart doesn't typically release a new ad every week, they release a Big Selection of Rollbacks early during the back to school season so often the best items will sell out fast! Walmart does Price Match Back to School...
---
• MontessoriApproach • Preschool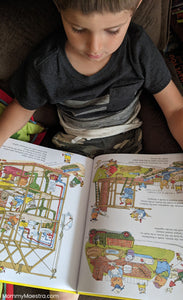 The following is a sponsored post in collaboration with Sonlight Homeschool Curriculum. All thoughts and opinions are my own.  July is quickly approaching and that means parents across the country are going to get serious about prepping for the new school year. Tons of parents homeschooled their preschoolers last year, and judging by the number of parents of toddlers joining our Hispanic and Bilingual Homeschoolers group, I'm guessing a large number will be homeschooling their preschoolers again this year. So today's review of Sonlight's new Montessori-based PreK program is for them!   Quick Overview Program: Sonlight's Preschool Pack: Fiction, Fairy Tales,...